Firvale Community Hub is running a weekly support group for people affected by stress, anxiety, depression and other mild to moderate mental health issues.
Mental health champions will provide support face-to-face and online. See below for further details.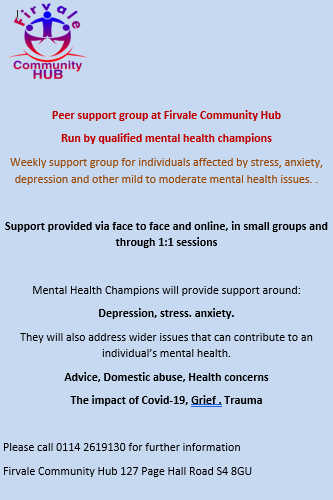 Contact details
For more information, contact Firvale Community Hub on 0114 2619 130.