The Source is inviting would-be apprentices in Sheffield to attend its upcoming recruitment event on Tuesday 2 June.
The training provider indicates as many as 70 apprenticeship opportunities are available to candidates, plus traineeships and general careers support.
Anyone interested in attending is invited to book a slot using the following online link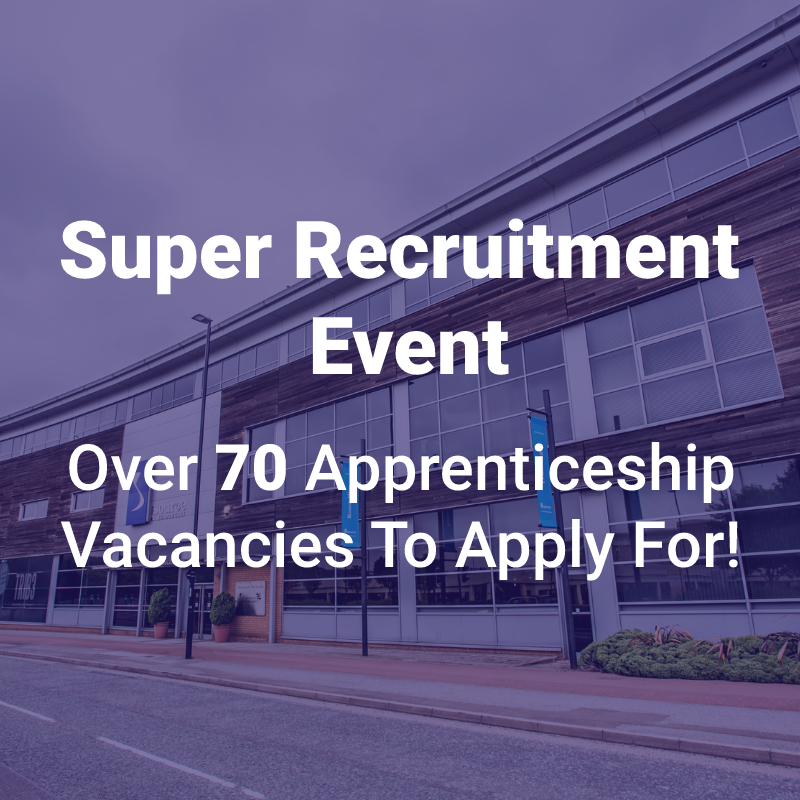 Super Recruitment Event
Over 70 apprenticeship vacancies on display and accessible on the day
– talk to staff about your career choice, we make it easy for you to understand what's involved
– understand what apprenticeships are all about, skills knowledge and behaviours
– access information on subsidised travel to attend interviews and work
– look at the standards involved in apprenticeships – admin, retail, warehousing, IT, Care, Hospitality, Team Leading, Management.
– Traineeships and what's involved available 16-18 year olds
– Access to mental health support
You will leave the event with a good understanding about apprenticeships, tutors will be on-site to talk to you about what's involved, the salary you can earn and the training you will get.
In The Super Recruitment Event ZONE 1 The Source Sheffield 300 Meadowhall Way S91EA Email placementsessions@thesourceacademy.do.uk for further details