Opportunity Sheffield has announced the employer line-up for its online 'Apprenticeships: Be Inspired' event, which takes place between Tuesday 15 and Thursday 17 June.
With Covid regulations preventing the annual careers fair from taking place, a series of web-based employer panels will take place over a three-day period.
Employers to attend and participate in these information and Q&A sessions are as follows: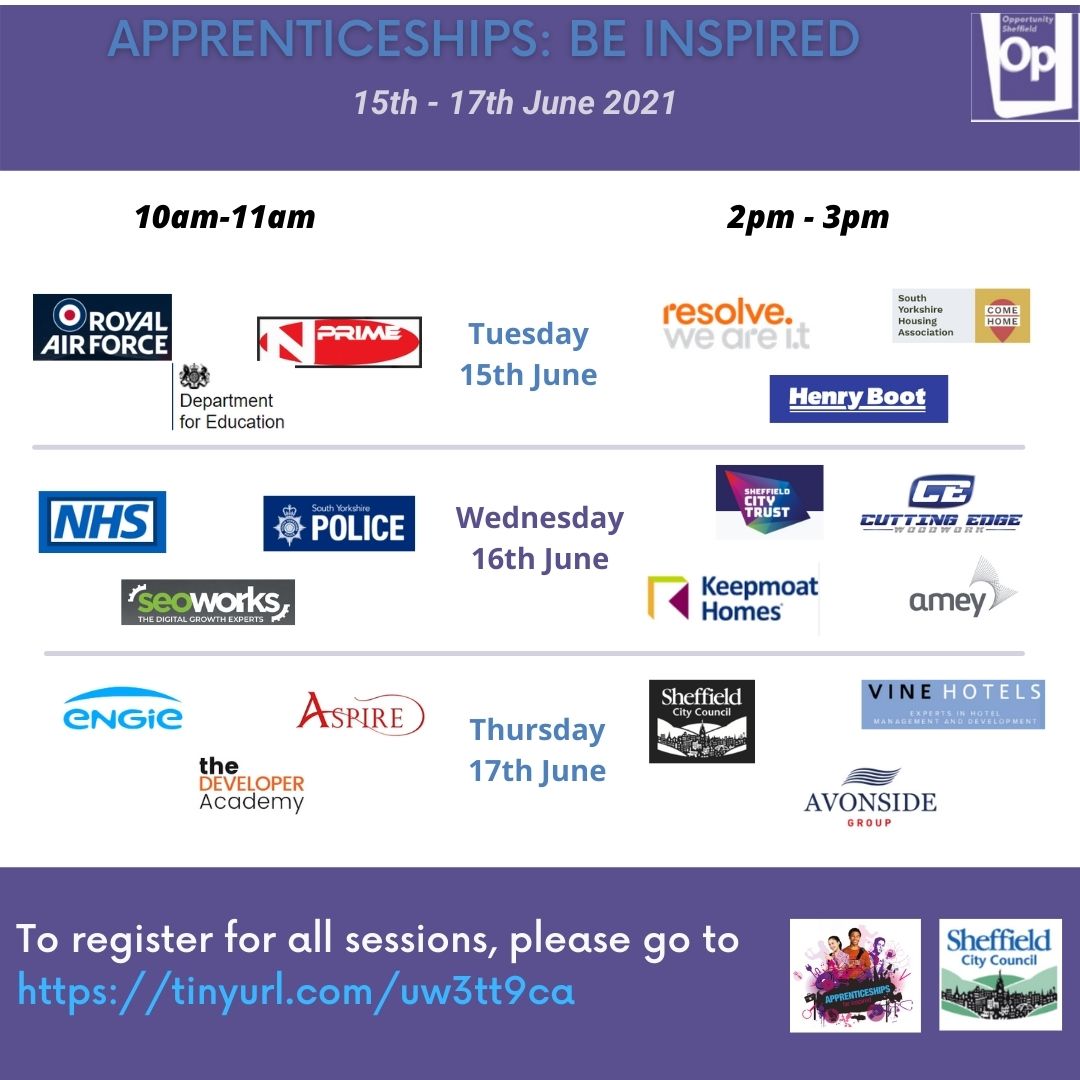 School and college students are still being invited to register to attend the sessions.