Written by Sheffield Hallam University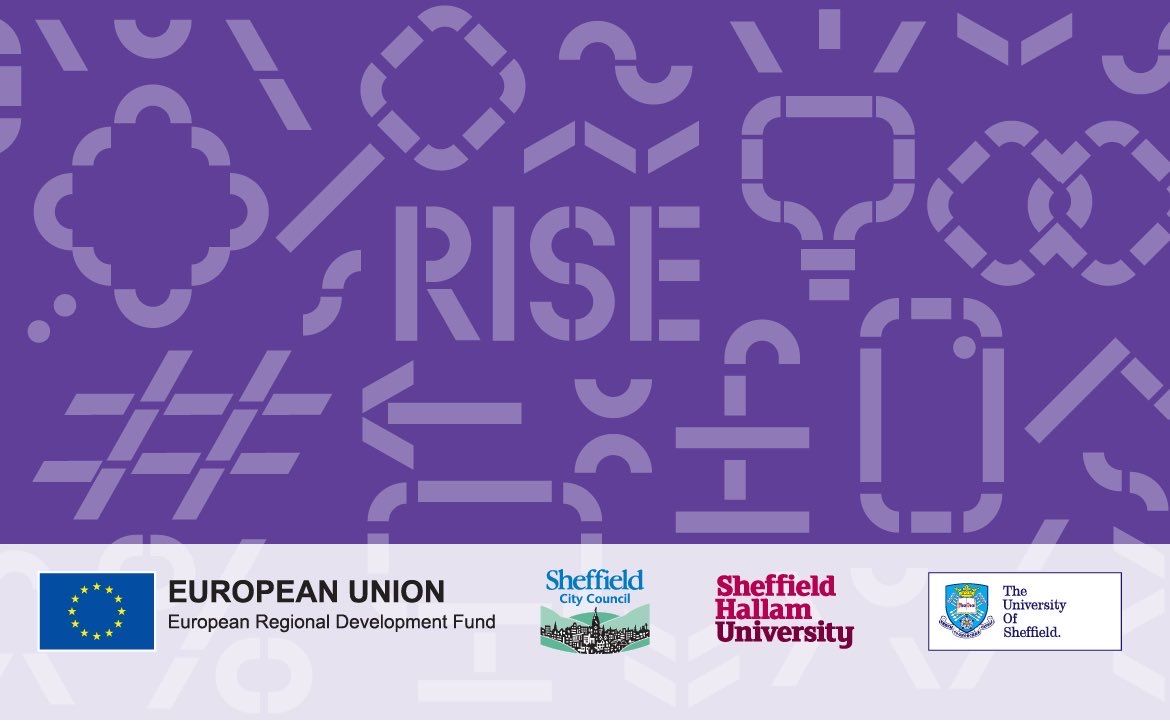 RISE is an innovative, award-winning and unique business support initiative that connects small and medium sized businesses (SMEs) across the Sheffield City Region with talented, hard-working graduates.
RISE graduate roles are available to our Class of 2021 students (those graduating this year) and ALL Hallam graduates. All roles will be advertised from 21 June to 11 July. You must submit your application and CV or CV and cover letter (depending on the opportunity) by 11 July, and this must be tailored to the SME you are applying to – so, do your research! These opportunities are due to start August/September 2021.
What roles are available?
From engineering and sports, to marketing and law, there are a breadth of roles available. There are currently 43 roles on offer across 37 SMEs in the Sheffield City Region.
Take a look at just some of the opportunities available:
Paralegal, Marketing Executive, Account Manager, Consultant, Programmer, Lead Sports Trainer, Structural Engineer, Software Developer, E-commerce Executive, Research Consultant, Developer and IT Technician, Materials Engineer, Microsoft Consultant, and many more!
How do I apply?
In order to apply for a RISE graduate role, you must login and set up your profile on our new careers platform, Handshake. Handshake is where you will find all graduate roles and internships. You can only apply for up to 3 RISE roles – instructions on how to apply will be included on each role. Recent graduates (Class of 2020 and 2021) will be able to access to Handshake with their firstname.surname@student.shu.ac.uk email address. If you experience any problems, please contact Careers.
As a graduate, you will need to set up your profile on Handshake and connect with Sheffield Hallam University. Follow the instructions below to get started:
Click on 'No account? Sign up here' in the top right hand corner
Put in your personal email address
Make sure 'Sheffield Hallam University' is selected as your institution
Choose a password and create an account to start setting up your Handshake profile
Once you have completed the above steps, the Careers & Employability Service will receive a notification to verify your status as a Hallam graduate. We will check your status and then approve your account. This will then allow you to see all graduate roles on Handshake, including those specifically for Hallam graduates such as our RISE graduate roles
If you experience any problems, you can contact Careers or visit Prospects to find out all about the RISE graduate roles on offer.Start your search and apply now
What support is available?
We are hosting two sessions to give you an opportunity to ask questions regarding the RISE recruitment process with Annie Gainsborough, Candidate Engagement Manager for RISE and Chris Webb, Senior Employability Adviser with the Hallam Careers and Employability Service:
Book your place on session one on Thursday 24 June 2021, 12pm – 1pm
Book your place on session two on Wednesday 30 June 2021, 4pm – 5pm
We are also holding drop-in sessions with Chris Webb and Jill Valentine, Senior Employability Advisers, for an informal Q&A so you can ask your questions about the RISE roles and anything else you might like to know about the RISE process. Take a look at the times available:
Tuesday 6 July, 4pm – 5pm
Thursday 8 July, 12pm – 1pm
Monday 12 July, 12pm – 1pm
Wednesday 14 July, 4pm – 5pm
Book your place on a Q&A session now
There are also a number of videos and screencasts available to support you in tailoring your applications and top tips for the RISE recruitment process:
Watch the top tips for tailoring your application video
Watch the top tips for the recruitment process video
Many Hallam graduates have taken part in RISE graduate roles. Watch the video below to hear more about their experiences in various companies, and their top tips for applying to RISE.