Written by The Suit Works
During lockdown we know there are many people taking part in digital interviews, face to face interviews and perhaps starting new job roles.
Do you support someone who needs our help? Do you have an interview coming up but nothing appropriate to wear?
If so, get intouch!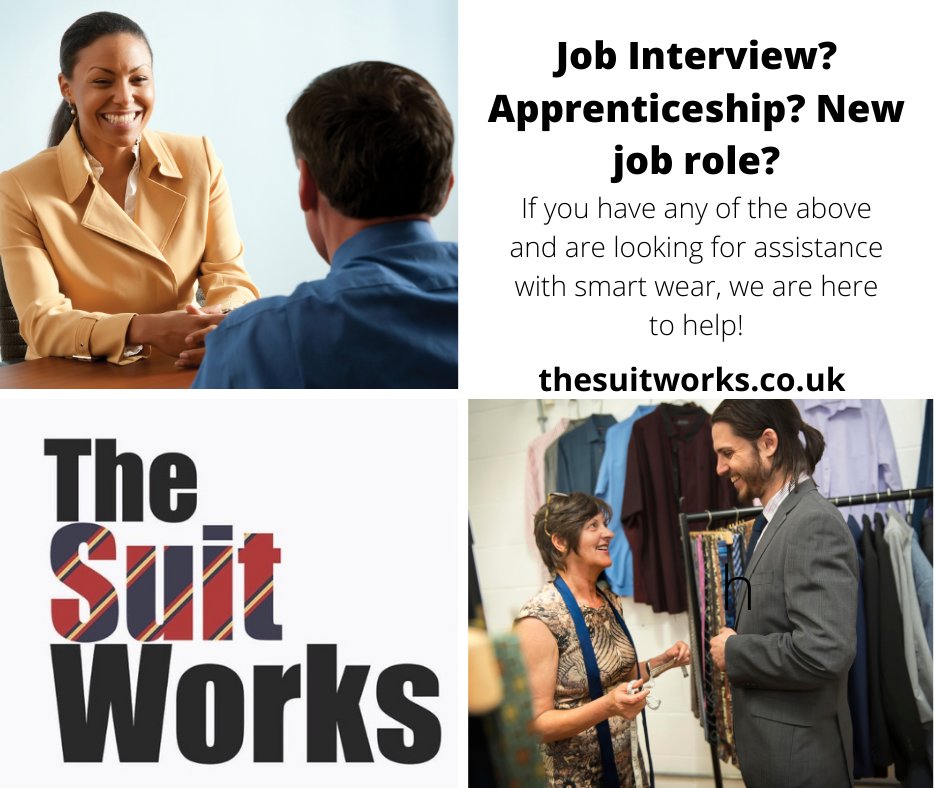 Contact us or make a referral
You can call us on 0114 2012531 or complete our online referral form here http://thesuitworks.co.uk/client-referral/…
Whilst our service has recently undertaken some changes to ensure we are adhering to government guidelines, we are still here and ready to help those that need us.
About referrals to The Suit Works
Appointments to The Suit Works are by referral only. We ask that as their employment advisor you call us to make the appointment rather than your client, as we require official verification of their upcoming interview which only you can provide.
Clients are eligible when they have a confirmed job interview for a paid position including apprenticeships.
To book an appointment please call us on 0114 2012531  to speak to our team.  They will book an appropriate time for your client and ask you to complete a referral form, your clients appointment will not be confirmed until we have received it.
Our high quality clothing is mostly donated. All clothing is carefully sorted, steamed or dry cleaned and ready to be worn. As occasionally some clients are not comfortable receiving gently worn clothing please highlight where our clothing comes from during your discussion with your client.
You will need to tell your client that each appointment lasts approximately one to one and a half hours long and includes a styling session and general advice on personal presentation and that they will be given a complete outfit to wear for their interview.
Please ensure that your client knows that it is important that they arrive on time. Unfortunately if they arrive more than half an hour late we may not be able to fit them in before the next client arrives.
Please give your client instructions on how to find us http://www.thesuitworks.co.uk/wp-content/uploads/2016/09/Suit-Works-Map.pdf and ask them to ring us it they are unable to make it.
We usually require one or two days' notice to book an appointment but it is always worth a call and we will do our best to try and see them.
The Suit Works