Reposted from the Learning & Work Institute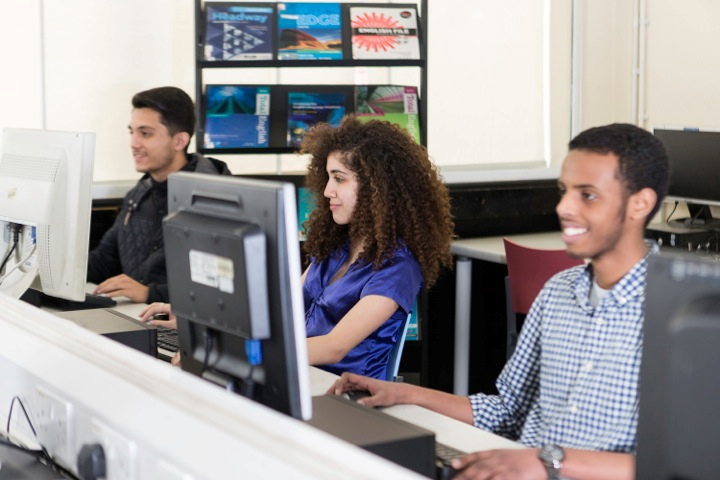 A message from our chief executive
It's now just over a year since the first lockdown began, and hopefully the successful vaccine rollout means such restrictive measures won't be needed again (subject to the usual caveats).
Our One Year On report took stock. Unemployment rose in spring 2020, but the furlough scheme and other support limited subsequent rises. However, the impacts have been unequal with our Facing the Future report highlighting the impacts on young people for example.
Even if lockdowns are (hopefully) over, the economic impacts of the pandemic will be with us for years to come. We'll need a multi-year recovery effort, but also to focus on some of our pre-pandemic challenges too.
Among other changes, we need:
A Youth Guarantee of a job, apprenticeship or training place offer, including for the 500,000 young people leaving full-time education this summerMuch better retraining and upskilling support to help people adapt to accelerated structural change in our economy. Measures like the Lifetime Skills Guarantee in England are a start, but nowhere near enoughAction to build a culture of lifelong learning for life and work more broadly. I was pleased to see the recent Westminster Hall debate on this, with excellent contributions from many, including Education Select Committee Chair Robert Halfon MP.Focus on good work and progression, which our Better Work Network is focused on
Our new strategic plan sets out how we will work with others to make this happen. A reminder that you can join our supporter network to keep in touch and work with us on this.

Stephen Evans
Chief Executive
Updates from L&W
Sam Windett appointed as new member of senior leadership team
We're delighted to announce that Sam will be joining us from July as a Deputy Director. The new appointment strengthens our team focused on boosting policy and practice in learning, skills and employment.
Sam will play a leading role in L&W's research and development work, as well as heading up its policy and communications. She joins from Impetus, where she is Director of Policy. In addition, she is a co-chair of the Youth Employment Group and her previous roles include Head of Policy and Communications at ERSA. We look forward to welcoming Sam to the team!

We've updated our strategic plan
Since the start of the pandemic, we've been focussing on the impact of Covid, including looking at how it's changing the labour market and increasing existing inequalities.
To make sure that we're continuing to address the most pressing issues for society and identifying the key challenges around rising unemployment and the economic crisis, we've updated our strategy. Find out more here.

Putting the voice of low-paid Londoners at the heart of our work
As part of our Better Work Network, we would like those with experience of in-work poverty and low paid work to be directly involved in identifying solutions and in influencing key people, such as local councillors, MPs, and policymakers. We're looking for a maximum of 10 individuals to contribute to the project and work with the project team as we seek to tackle low pay and poor quality work. If you're interested, or would like some further information, please get in touch.

Inspire! Adult Learning Awards 2021 – final closing date for nominations
Learning and Work Cymru welcome nominations for inspirational people, projects and organisations in Wales whose learning achievements will inspire others to return to or take up learning. Submit your nomination in one of our 11 award categories by the new closing date: 30 April 2021 – find out more about how to nominate.

Adult Learners' Week Wales – save the date
In response to the ongoing uncertainty around the pandemic and our recovery, Adult Learners' Week will take place during 20 – 26 September with events and ways to get involved throughout the month.

We will continue to work with our partners to deliver a blended approach which may allow for some community based outreach with a continued focus on promoting online learning.

Visit our website for more information on the campaign.

Events
Employment and Skills Convention 2021 | Recovery and renewalTuesday 1 July | 9.30am
The coronavirus pandemic has triggered the sharpest fall in economic output since records began. Despite unprecedented intervention to support businesses and jobs, we have seen a record rise in redundancies and rising unemployment.
As we start to emerge from the pandemic, this year's Employment and Skills Convention will consider how we can drive the recovery after the crisis.
We're delighted to announce keynote speakers Rt. Hon Thérèse Coffey MP, Secretary of State for Work and Pensions and Kate Green OBE MP, Shadow Secretary of State for Education. Book your FREE place here!

Blogs
We need bold and coherent action to ensure young people get their fair share of economic recovery
Press and media
Youth unemployment 'to cost £7bn' | Business | The Times

'Finding work feels impossible for my generation' | BBC News

Young workers suffer brunt of Covid jobs pain | Telegraph

Youth unemployment to cost UK economy £7bn next year, report warns | People Management

Youth unemployment crisis will cost UK economy £7bn warns think tank  | The Big Issue

Covid: Youth unemployment predicted to cost £6.9bn in 2022  | Tes

To view the newsletter online, click here