Written by Sheffield City Council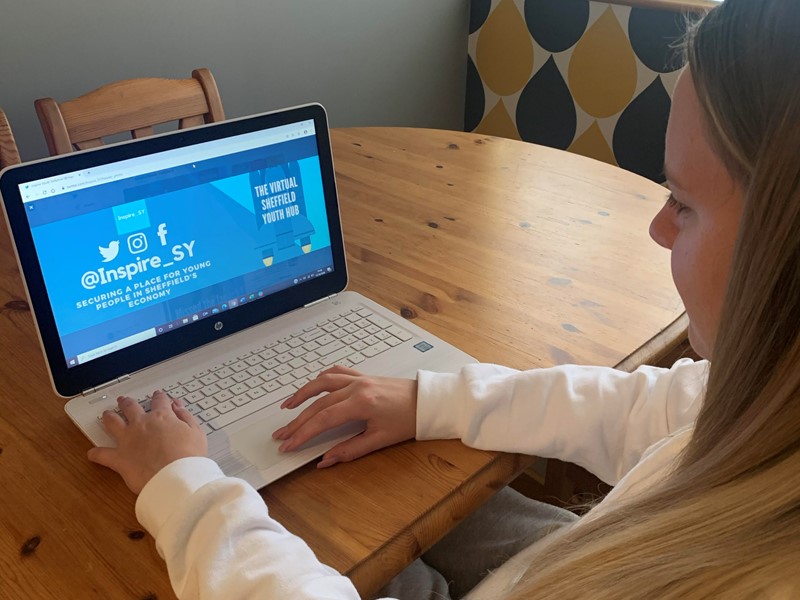 Inspire_SY has launched on social media platforms to share training, job and support opportunities from over 50 businesses and partner organisations in Sheffield.
Sheffield City Council and the local Department for Work and Pensions found that fewer services are being delivered face to face and that young people need help to connect them with the great opportunities available in the area.
The online 'youth hub', aimed at 16-24 year olds, provides young people with a go to place for up to date self-help information plus signposting to qualified guidance to help with decision making.
By following Inspire_SY online, young people can access information about local organisations providing support with CV's, interview preparation, jobs, apprenticeships and job matching services, emotional well-being and mental health support, digital skills training, personal development workshops and more.
Councillor Abtisam Mohamed, Cabinet Member for Education and Skills at Sheffield City Council said:
"Inspire_SY is a fantastic project to help us make sure all our young people in Sheffield are able to access education, training or employment opportunities right across the region."
Sophie Short from The Source Skills Academy said:
"Inspire_SY has already proven to be a useful platform for us at The Source. Not only are we able to share our information and provision updates, we are also able to direct our learners to the social media links and resources to look at other opportunities that are available to them in the area. It's allowing great collaboration from all providers to better support the young people in our community. Thank you Inspire_SY."
For updates, follow Inspire_SY on Facebook, Twitter and Instagram