Written by RISE SCR
RISE is an innovative, award-winning and unique business support initiative that connects small and medium sized businesses across the Sheffield City Region with talented, hard-working graduates.
We want to provide our thriving small business sector access to amazing graduate talent, skills and innovation whilst giving graduates access to fantastic opportunities, great career progression and the chance to make an impact in our wonderful region!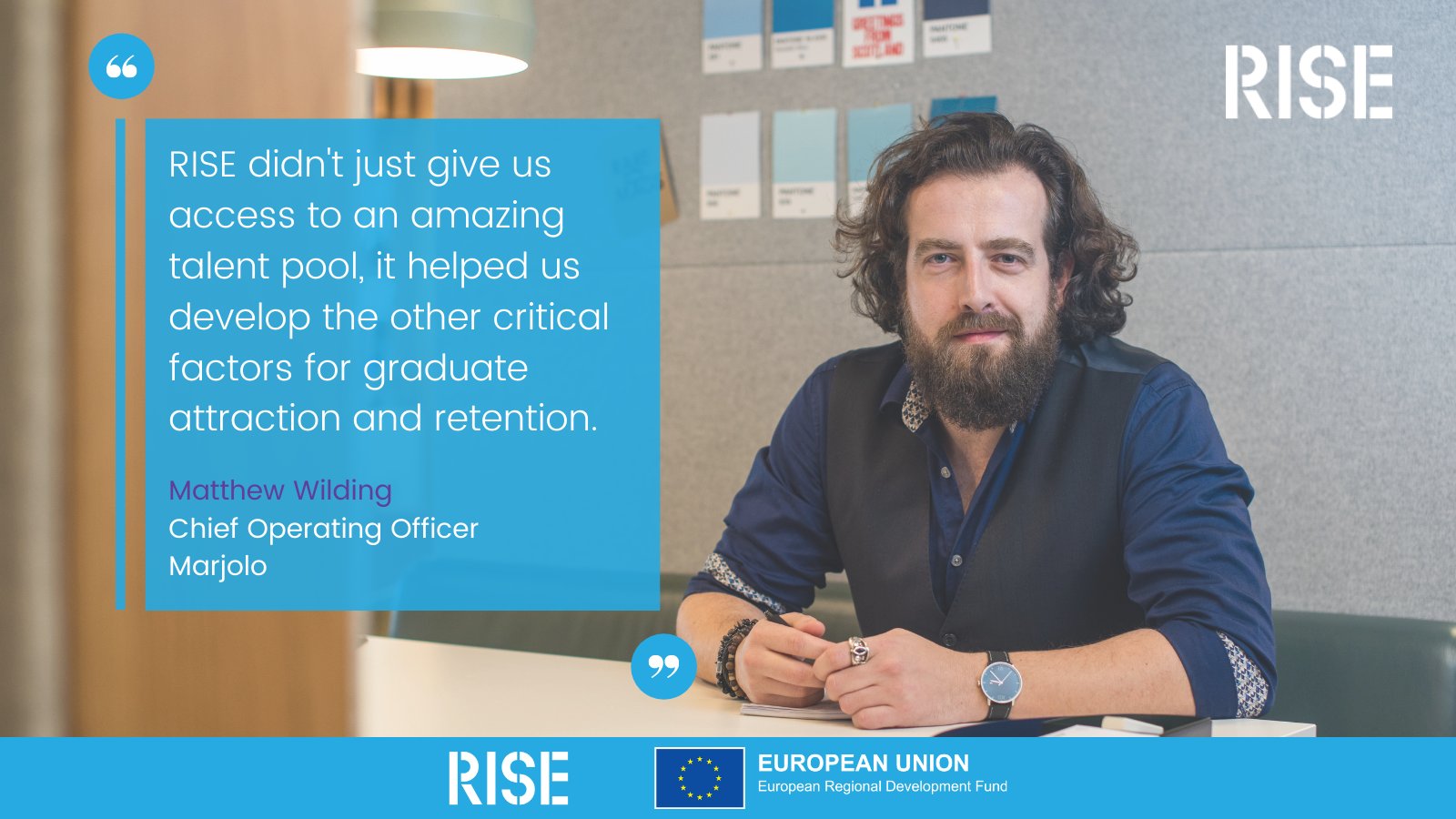 RISE  focusses on enabling business growth and retaining graduate talent within the Sheffield City Region's economy; bringing together growing small and medium sized enterprises (SMEs) with suitably qualified graduates who match specific business needs; enabling them to overcome barriers and develop the know-how to become successful graduate employers.
RISE is delivered in partnership by Sheffield Hallam University, the University of Sheffield and Sheffield City Council. The project is receiving up to £684,132 of funding from the England European Regional Development Fund as part of the European Structural and Investment Funds Growth Programme 2014-2020.
The Department for Communities and Local Government is the Managing Authority for European Regional Development Fund. Established by the European Union, the European Regional Development Fund helps local areas stimulate their economic development by investing in projects which will support innovation, businesses, create jobs and local community regenerations. For more information visit https://www.gov.uk/european-growth-funding
Apply or find out more
Register interest by clicking here
Apply now by clicking here
Access the RISE SCR landing page by clicking here