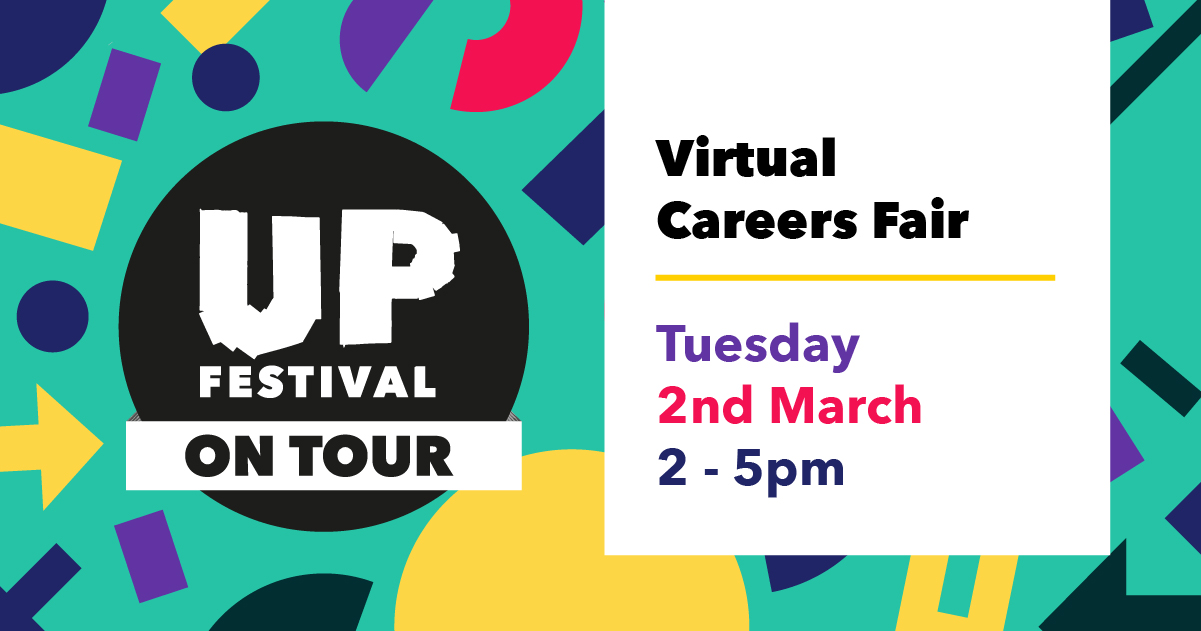 UP Festival is going 'On Tour' in 2021, with an online main event being staged in partnership with Sheffield City Council.
The virtual fair on Tuesday March 2nd (2-5pm) will host an array of employers, training providers, universities and charity organisations. We can't wait for you to join us!
Registration to follow.