FACES is accepting registrations for an upcoming L3 Functional Skills English course which gets underway on Monday 29 March.
The course, which includes twice-weekly sessions, will be delivered remotely, so ideally candidates will have access to a laptop or tablet and an internet connection.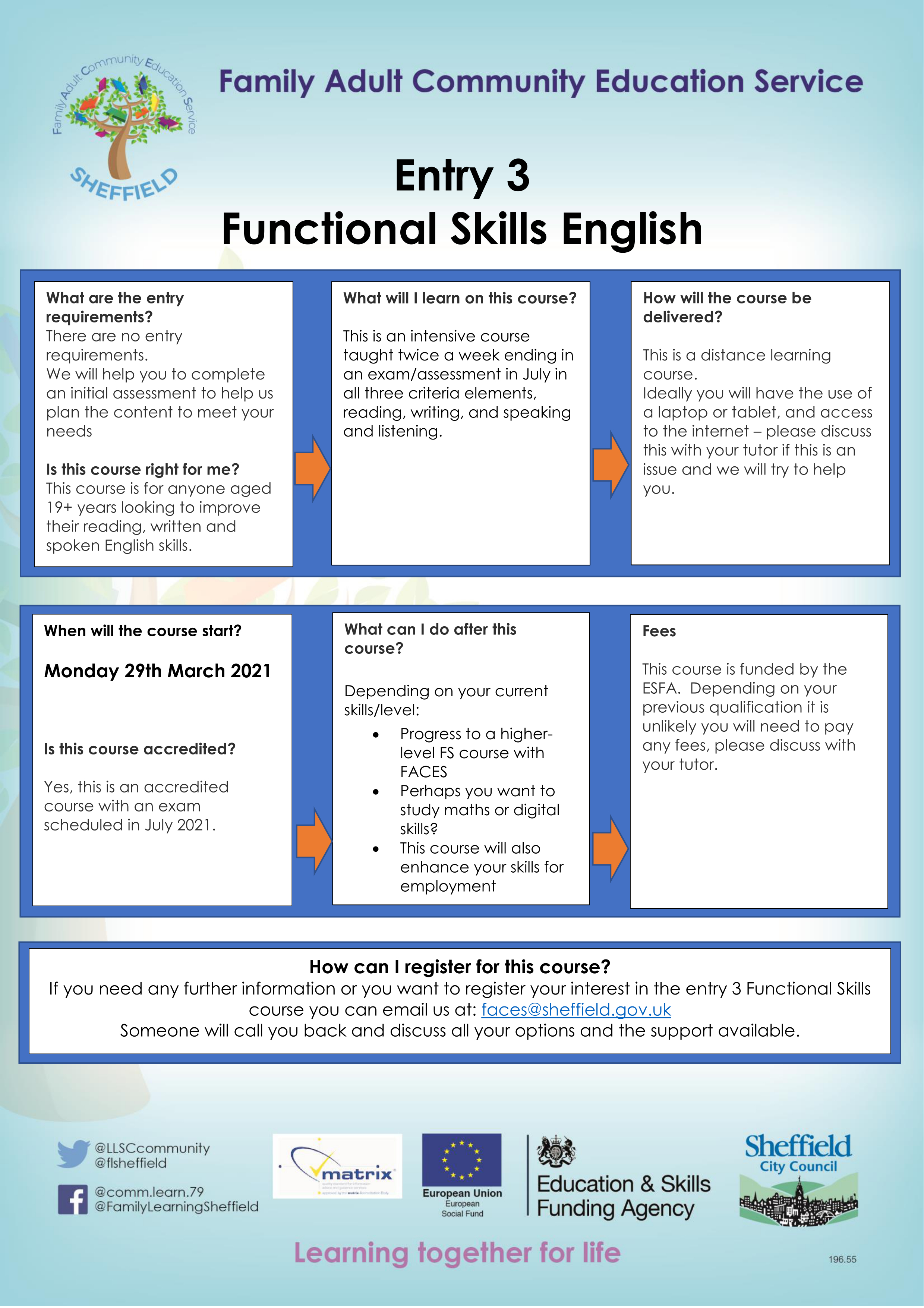 Enrol for the course
For more information or to enrol email faces@sheffield.gov.uk.